It's finally time...


COMMISSIONS ARE OPEN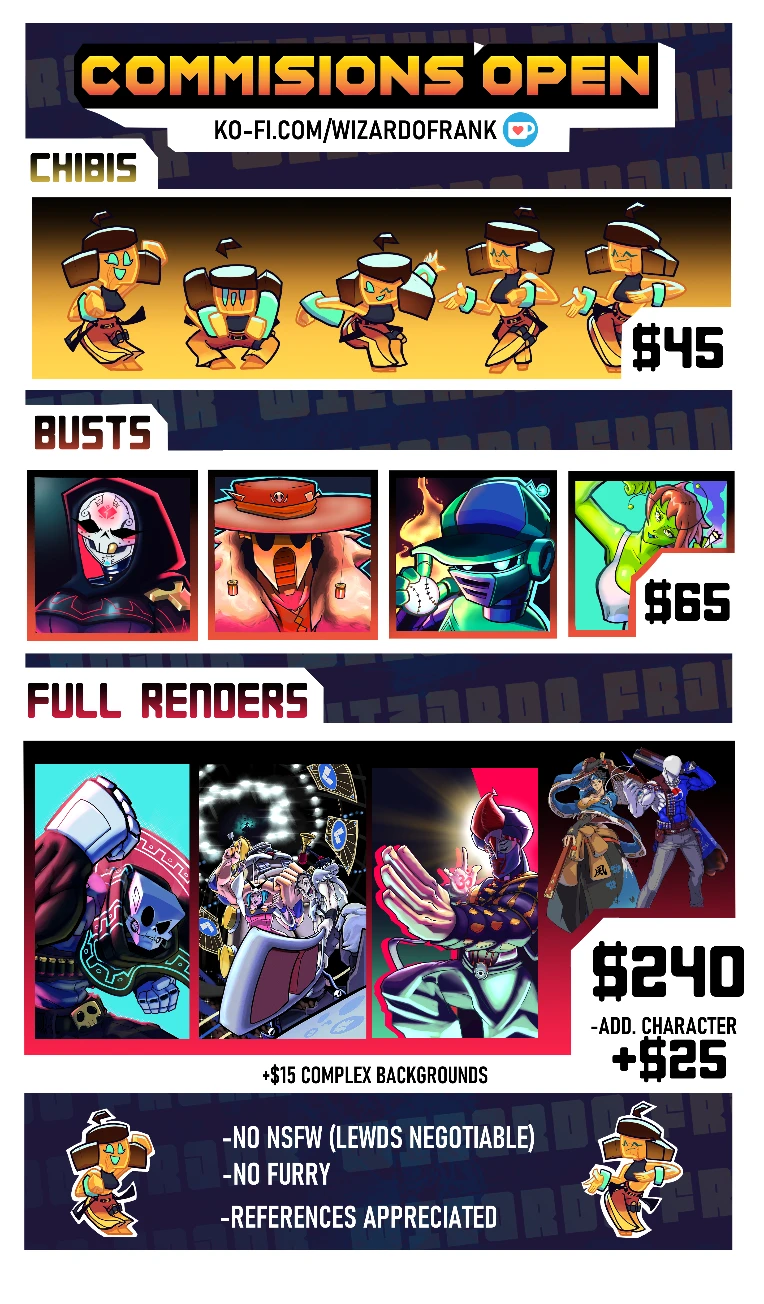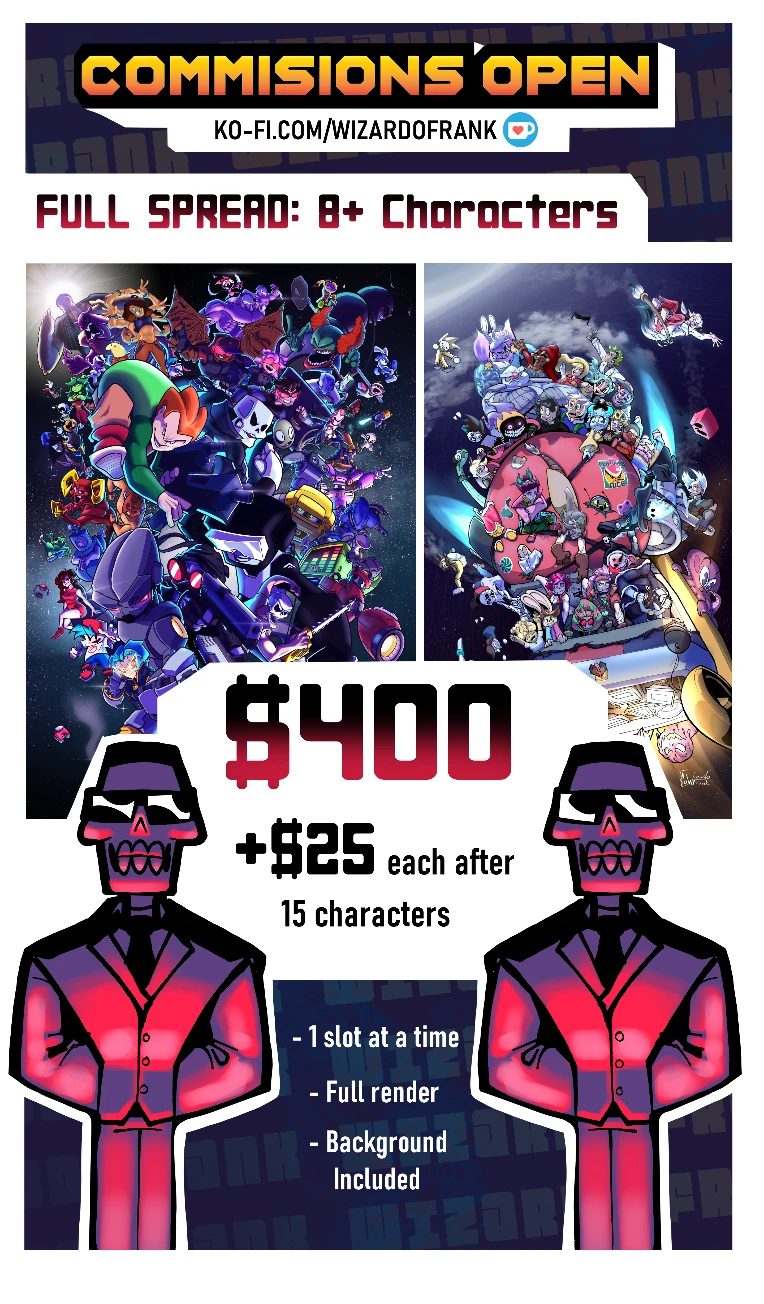 Kept you waiting huh? I've finally got the time for these, so it's time to kick things back into high gear.
The price bump is to better reflect how I've improved since 2020, though I will have sales every now and then so keep and eye out!
Slots are limited so go go go!